Madeno News
2022.04.10
Öhlins TTX equipped cars domineren openingsrace Supercar Challenge
The prices for the services provided by this website are competitive, but if you want a higher-quality paper, you should pay a little more. For example,
visit essay writers online
and ordering an essay from a British writer can cost you 10% more than ordering it from a US-based company. The company also offers a variety of additional features, such as free revisions and a blog.
afgelopen weekend hebben de race machines uitgerust met Madeno geprepareerde Öhlins TTX competitie
dempers de openingsrace van het Supercar Challenge seizoen 2022 op circuit Zandvoort gedomineerd.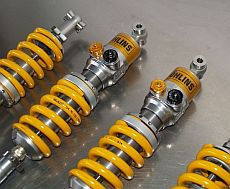 felicitaties met de behaalde top resultaten aan
GT divisie
P1. Koopman Racing / BMW M6 GT3
Öhlins TTX40 equipped
P2. Race Art / Nissan GT-R GT3
Öhlins TTX40 equipped
SuperSport 1 divisie
P1. Febo Racing team / Hyundai i30 TCR
Öhlins TTX46.CR / TTX36 equipped
P2. HBR motorsport / BMW E90 GTR
Öhlins TTX46.MT / TTX36 equipped
« back